Hotel Info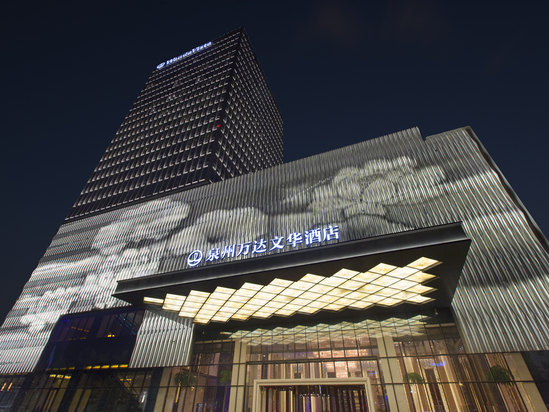 Wanda Vista Quanzhou
is located in the downtown business district of Quanzhou, with Jinjiang to the south and an extremely advantageous geographical location. The hotel is adjacent to the Quanzhou Puxi Wanda Plaza, and it is very convenient to get to the major attractions and tourist attractions in Quanzhou and the surrounding area. It is only 20 minutes' drive from Quanzhou Jinjiang Airport or Quanzhou Railway Station.
The hotel has a variety of rooms and suites, which can be regarded as a model of modern luxury accommodation. Each room has the extremely comfortable 'Wanda Mandarin Bed' and 'Wonderful Dream' series. Through the floor-to-ceiling windows in the room, you can also enjoy the scenery of Quanzhou City or the picturesque scenery of Jinjiang.
The hotel also has a pillarless grand banquet hall with an area of 1378 square meters, which is second to none in Quanzhou. With magnificent decoration and various services, it is the first choice for large-scale conferences and banquets.